CommPortal BG Admin Overview
Once you are logged into CommPortal you will see the Business Group Administrator's homepage.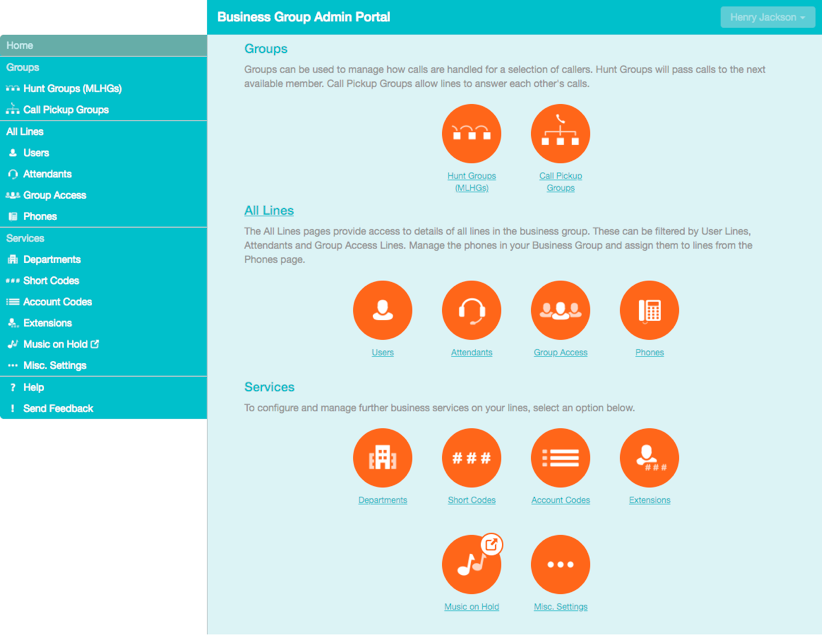 Down the left hand side of this page are a series of links which take you to the different pages within CommPortal.
Depending on the configuration of your system, you may not have access to all the services shown on this screenshot. You will only see links to features and services that you can view and manage.
The main panel shows the same information as the left hand sidebar but as a series of clickable icons.
The name of the user you are logged in as is shown at the top of the page. Use the drop-down to reveal a Logout
At the bottom of the left-hand sidebar, you can follow links to
access Help for the screen you are viewing
Send Feedback, as described in the next section.