Unblocking Account Codes
If a subscriber has entered an incorrect account code too many times they will become blocked. To unblock a subscriber please follow these instructions: 
Login into the CommPortal as the Administrator
Click on Users from the menu on the left. 
On the user that has been blocked click on Actions then View individual settings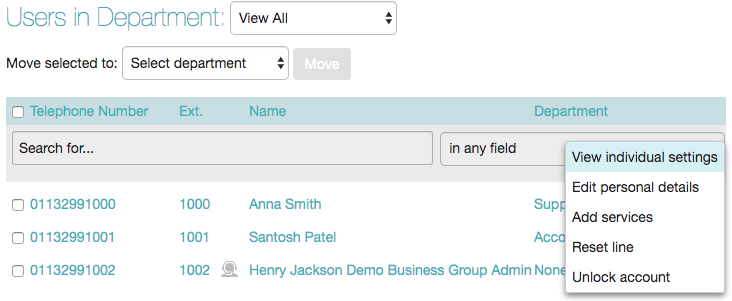 This will open a new window where you can view the settings for that subscriber.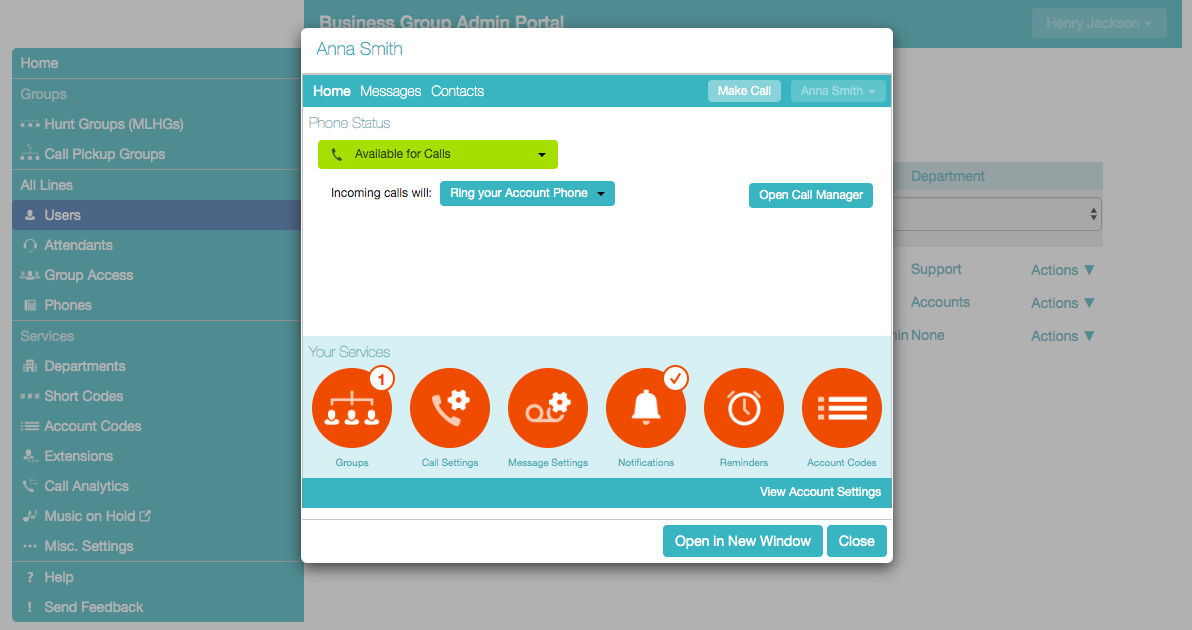 Click on Account Codes. You can also click on Open in New Window this will open a full sized window that may be easier to work with.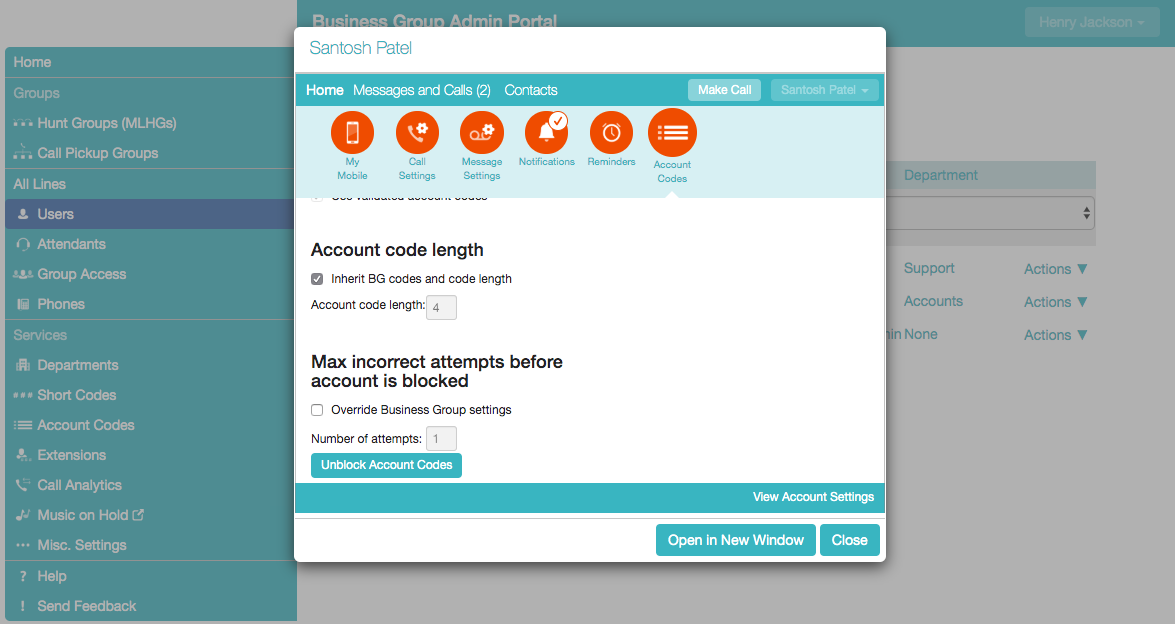 Scroll down and click on Unblock Account Codes. The pop window will refresh, then click on Close the subscriber is now unblocked.
Please request the subscriber to retest his line.