How Do I Schedule A Meeting on iOS/Android Devices?
| | |
| --- | --- |
| | INFO: If you do not have the Meeting options, please contact your Service Provider to have this enabled.  |
To schedule a Meeting from iOS or Android devices open the Pod Connect application the tap on the Meetings icon then tap on Schedule.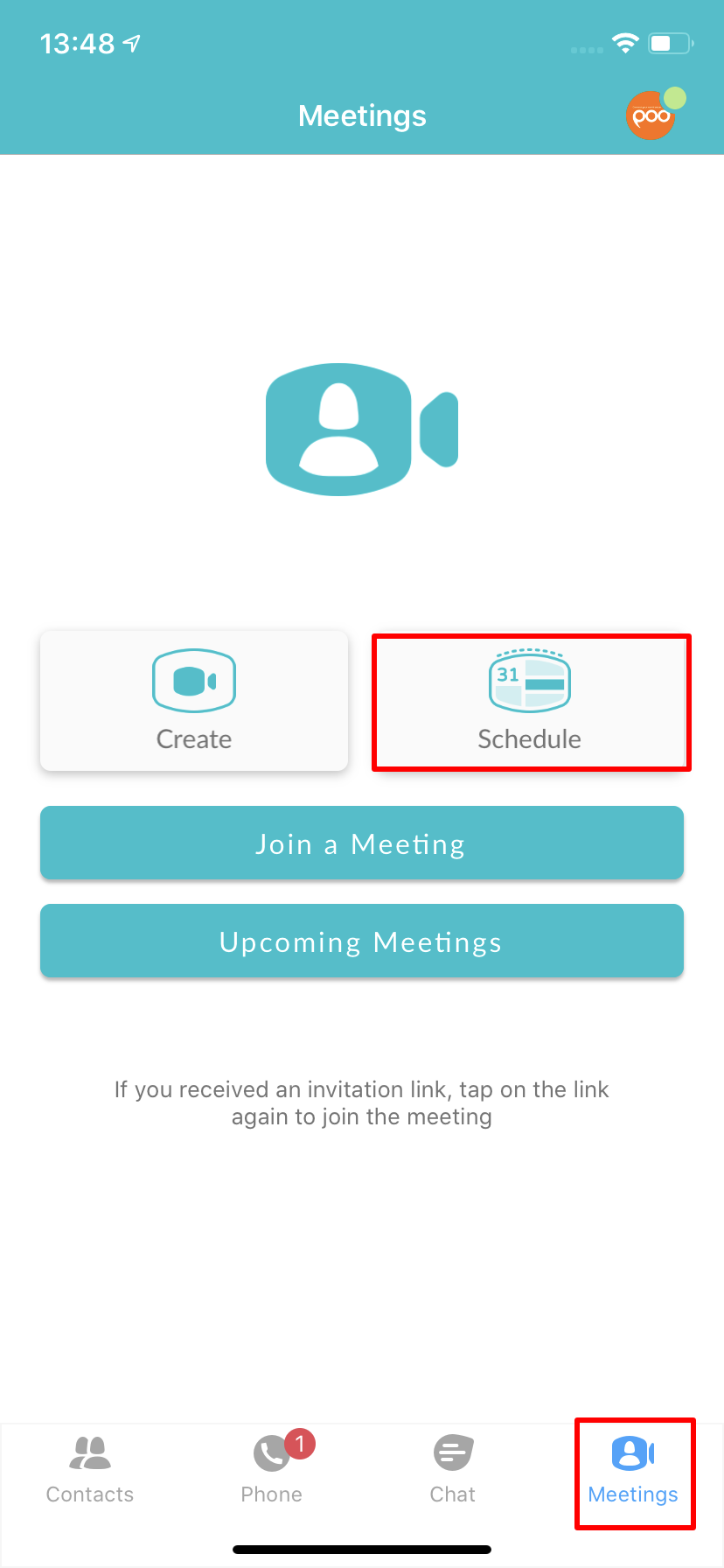 In the Schedule Meeting window you will be able to set your Meeting requirements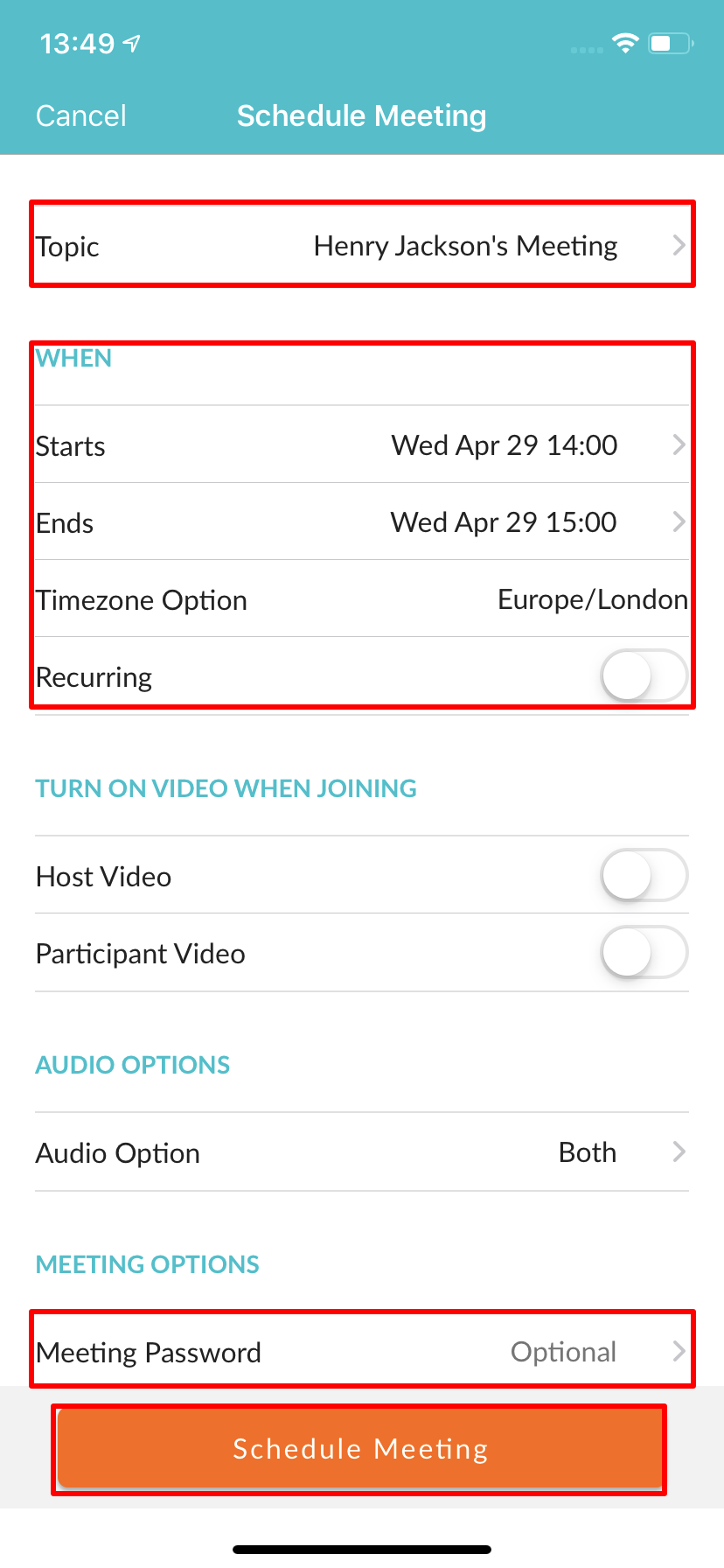 Topic: Set the name or subject of the Meeting
When: Pick the Start Date & Time, Duration, this does not have be an exact time this is only an indication of how long you expect the Meeting to last. If this is a recurring Meeting switch on the Recurring meeting.
Video: By default when joining a Meeting video is turned off until the Host or Participant turns its on.
Audio Options: Recommended to leave as default both
Meeting Options: Click on Advanced Options to show all options

Require meeting password: We recommend that all scheduled Meetings are password protected. 
Enable join before host: Enabling this option will require a password to be set.  
Use Personal Meeting ID: This will allow you to schedule a Meeting using your Personal Meeting ID or your Personal Link see the How Do I Create A Personal Meeting Link? documentation. 
Click on Schedule to save your Meeting. You will now have the options to Create Calendar Invite, Send Invite Via Email, Copy Invite To Clipboard or Schedule Without Invite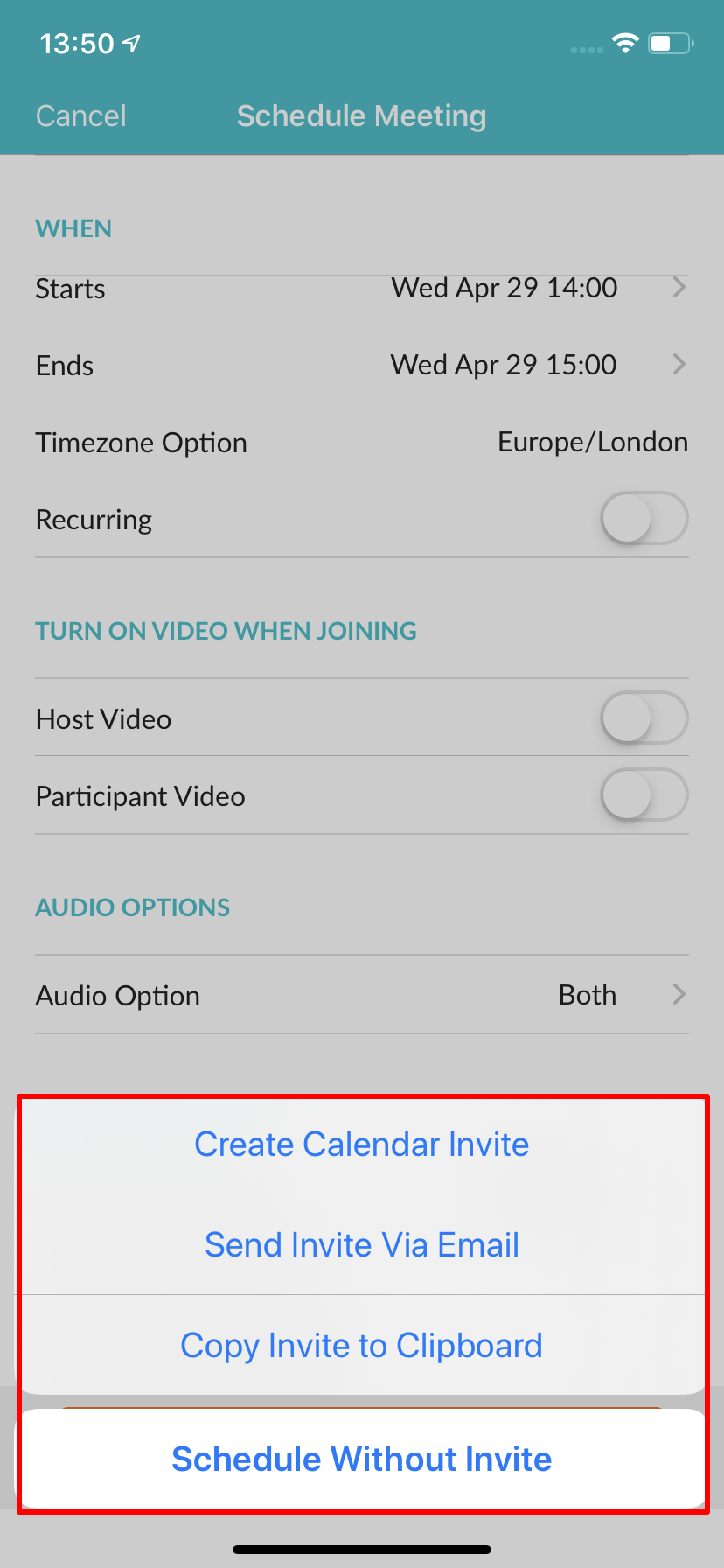 INFO: When scheduling a one off (Not recurring) meeting and not using the Personal Meeting ID this will generate a random Meeting ID that can only be used once. Once the host has ended the Meeting that Meeting ID becomes invalid.

Enable join before host: For this feature to work you must first disable Waiting Room in the Advanced Settings see the Start Up Guide - Recommend Setting For Pod Connect for Desktop for further information. 
To view your upcoming Meetings tap on Meetings > Upcoming Meetings
From you can either Start Meeting, Edit Meeting, Invite Participants or Delete Meeting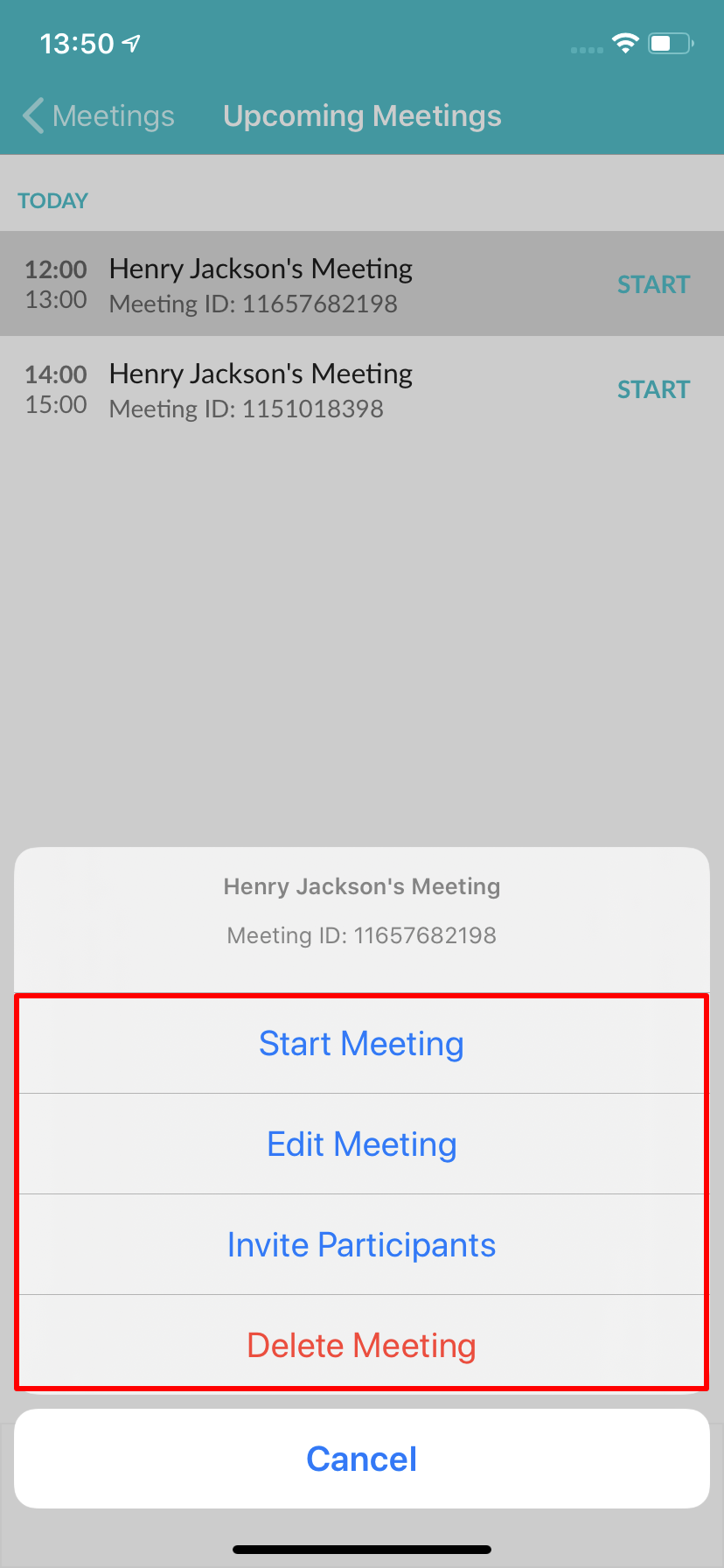 | | |
| --- | --- |
| | INFO: Depending on if you have saved the meeting to your Calendar you may receive a notification from your calendar that the Meeting is about to start. Pod Connect will not automatically start the meeting. If you think you may not be able to attend but would like the Meeting to go ahead then you should enable Join Before Host. |