Users and Roles
| | |
| --- | --- |
| | INFO: Before creating any additional users you must first create a Role. This Role will be assigned to the user that you create.  |
To create a Role click on Personal and then click on Roles in this example we are going to create an additional Administrator with all permissions. 
On the Create Role page enter a Label and Description for the role. Next select which permissions are required, in this example we are creating another Administrator so we would select all permissions. Now click Create Role.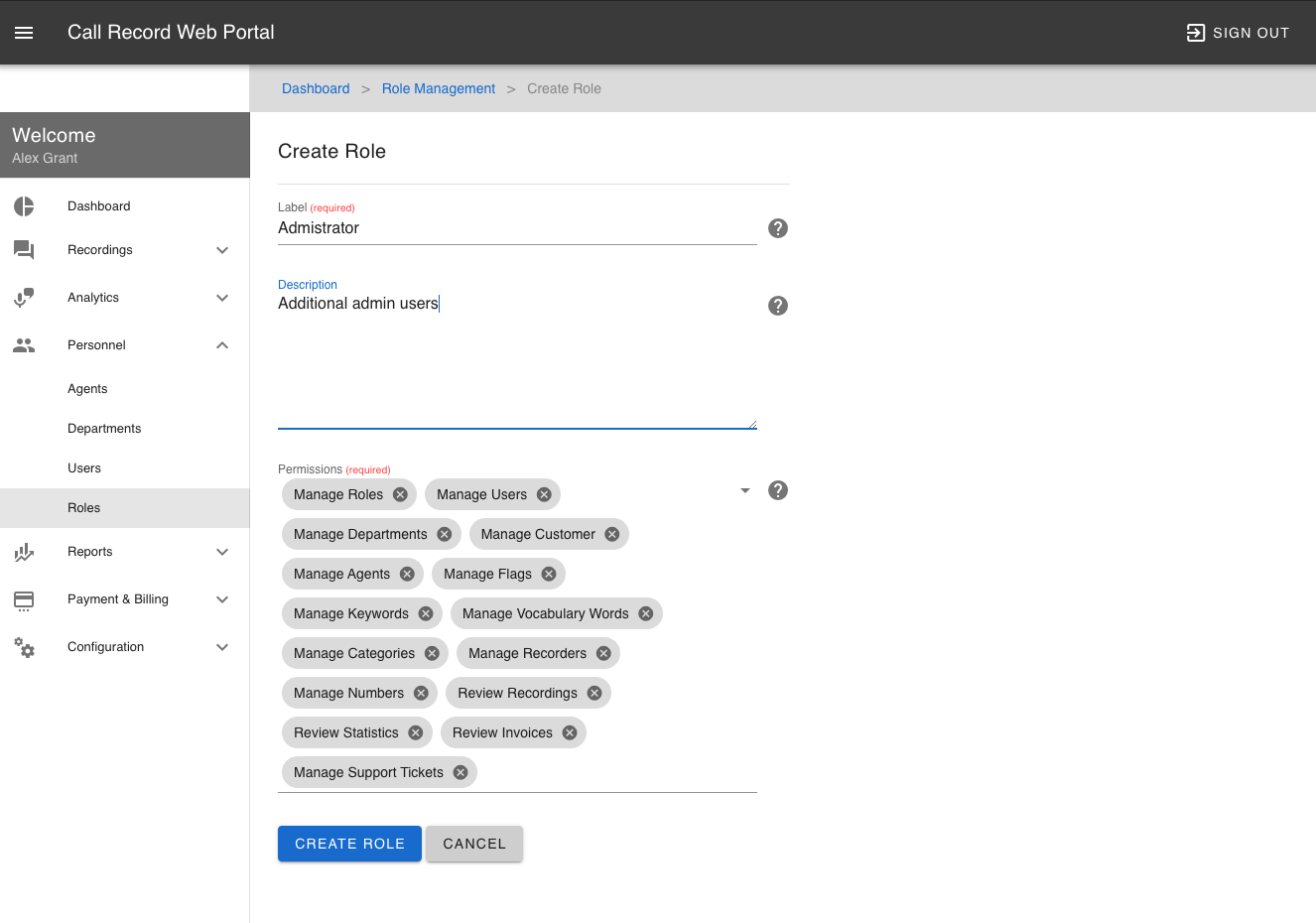 You have now created a Role for an Administrator with all permissions. 
Next we need to create a User to assign this role to. Click on Personal then click on Users.  On the User Management page you will see a list of current users. The primary Administrator is highlighted with a star and should not be deleted.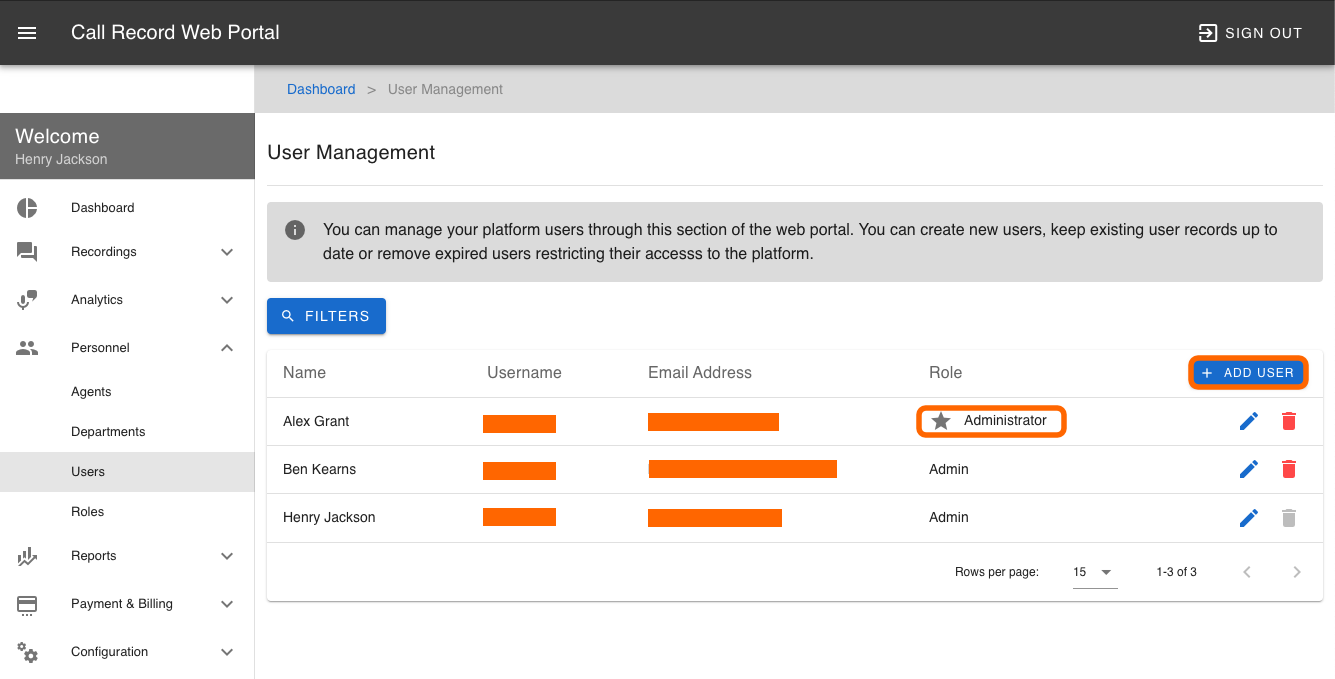 Click on Add User to create a new user, on the Create User page  enter the users Name, Email Address, Username and select the Role that you have created.
| | |
| --- | --- |
| | INFO: Please ensure that the email address is valid. The password will automatically be emailed once the user has been created. Make sure that you check your spam/junk folders. If you have not received the email you can use the Forgot Password link on the login page to request a new one.  |