Viewing and Listening to Recordings
To view and listen to your recordings, from the navigation menu click on Recordings and then click on Recording Archive. Alternatively from the Recording Dashboard click on any of the View Archive links on the dashboard.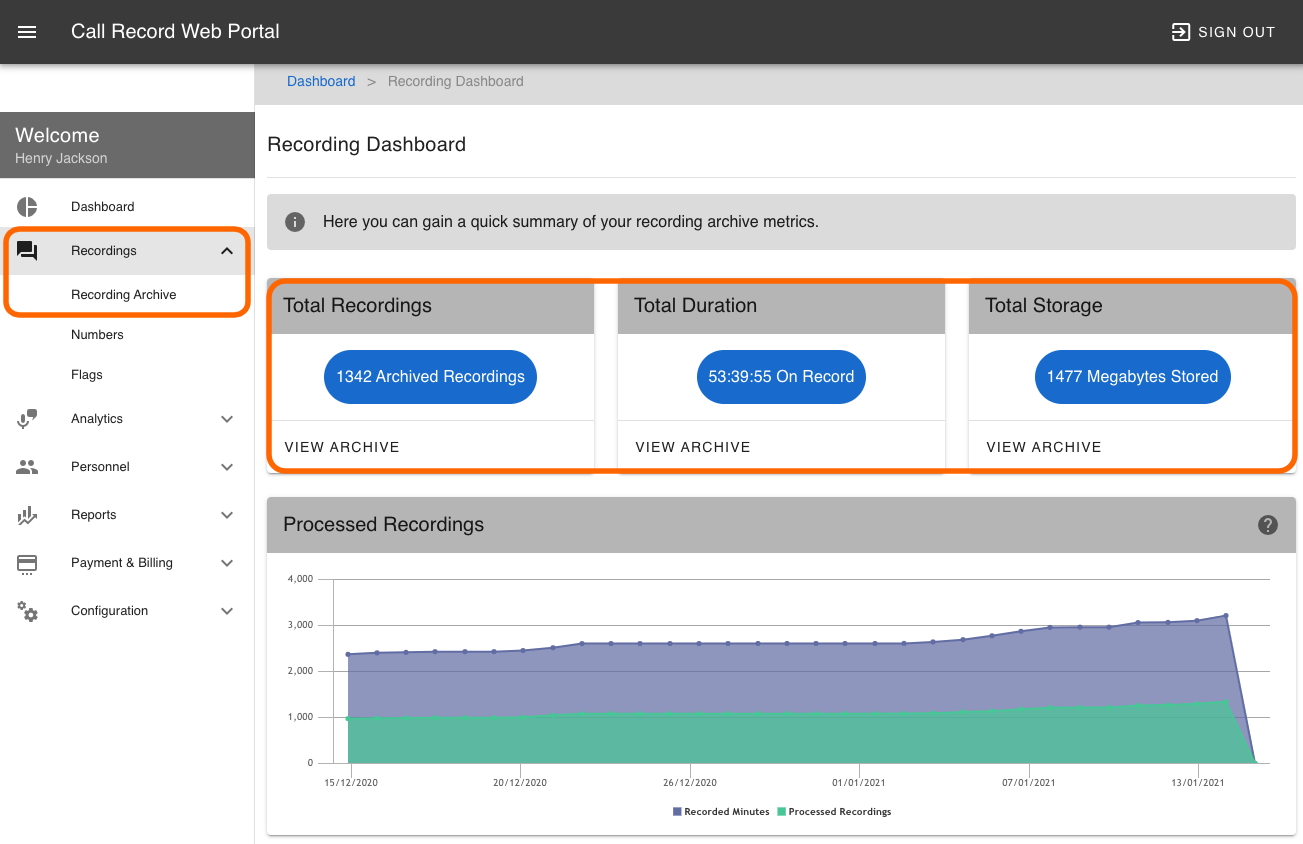 The Recording Archive page will list all stored recordings. To view a recording click on the view recording link.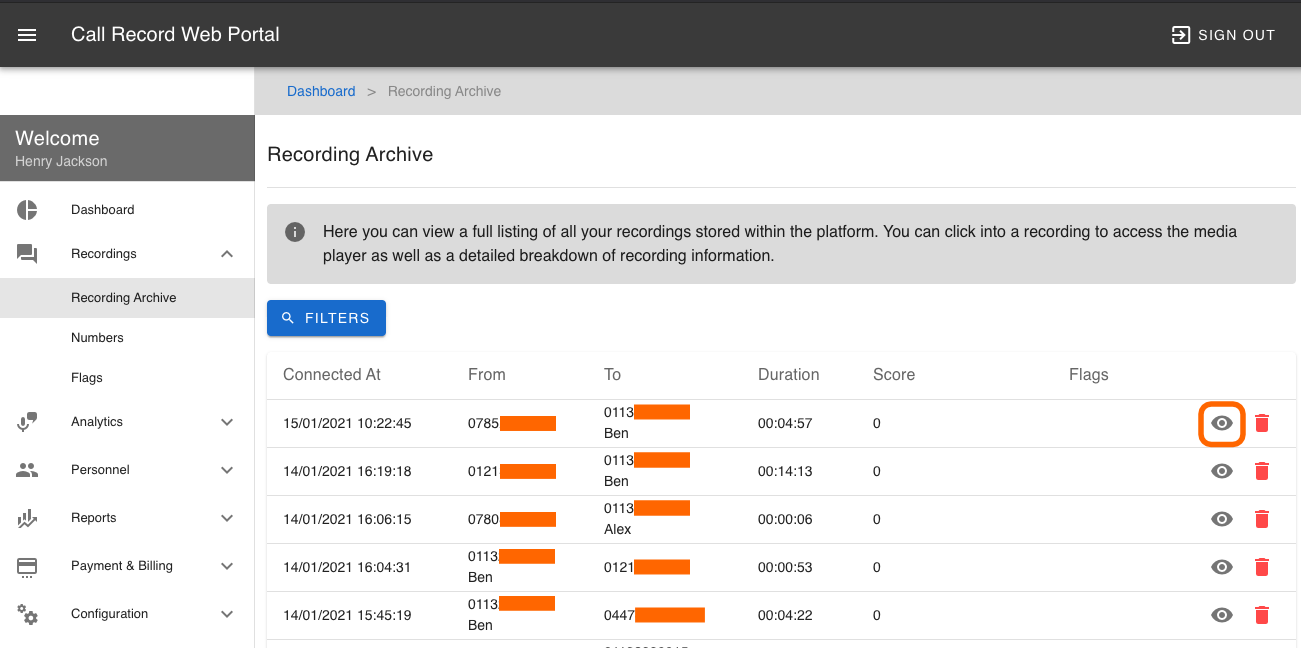 The Recording Details page, will display details about the current recording.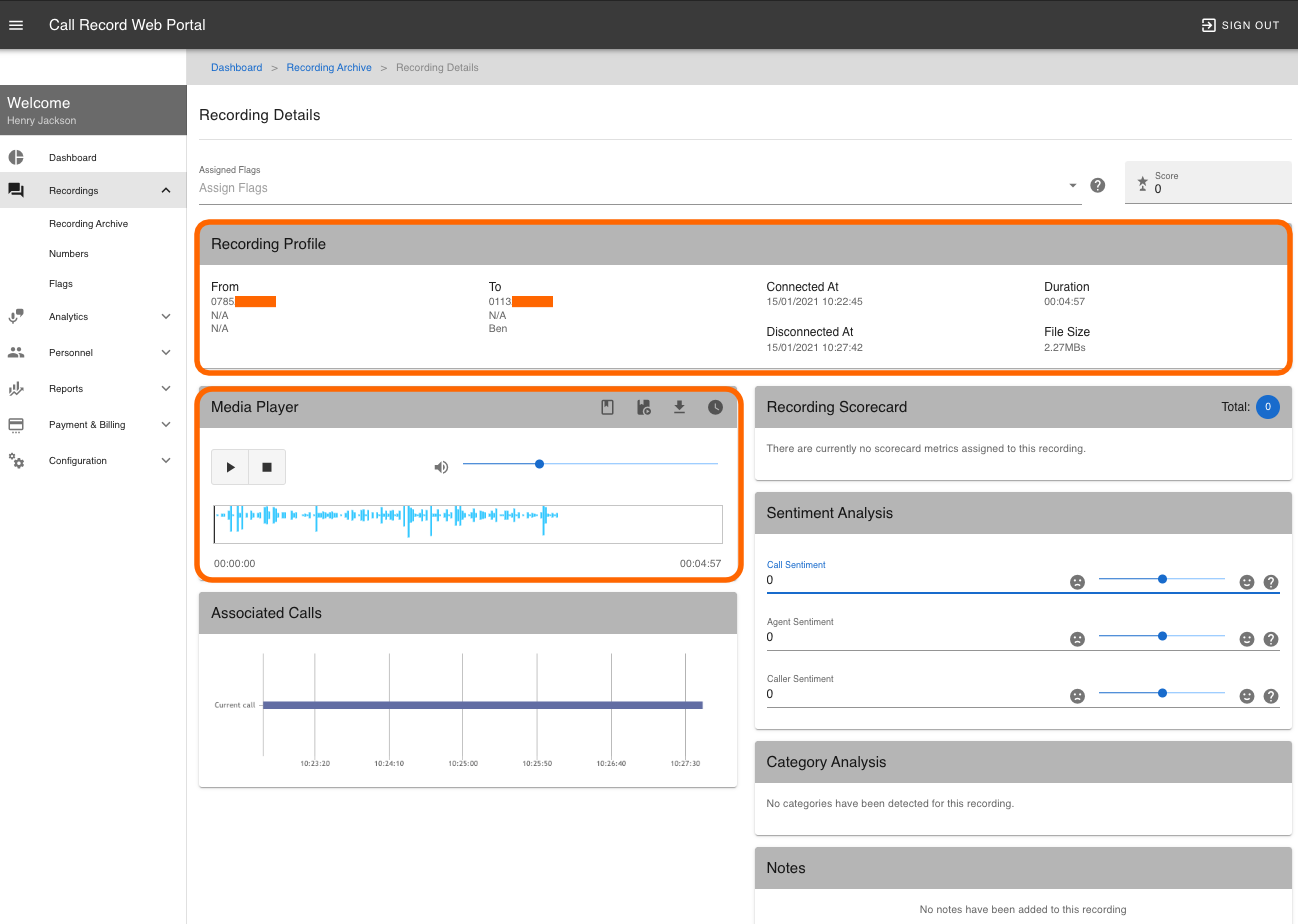 The Recording Profile shows the From and To numbers, the date and time the call Connected At and Disconnected At, Duration of the call and File Size.
The Media Player will allow you to play the recording through your web browser.