Adding Notes
You can add Notes to any recording. There are two types of notes, first is a Note that covers the whole recording, the second is a Timestamp Note which can be placed at a set time within a recording.
To create a Note find and view the recording, on the Recording Details page click on the Create Note icon within the Media Player.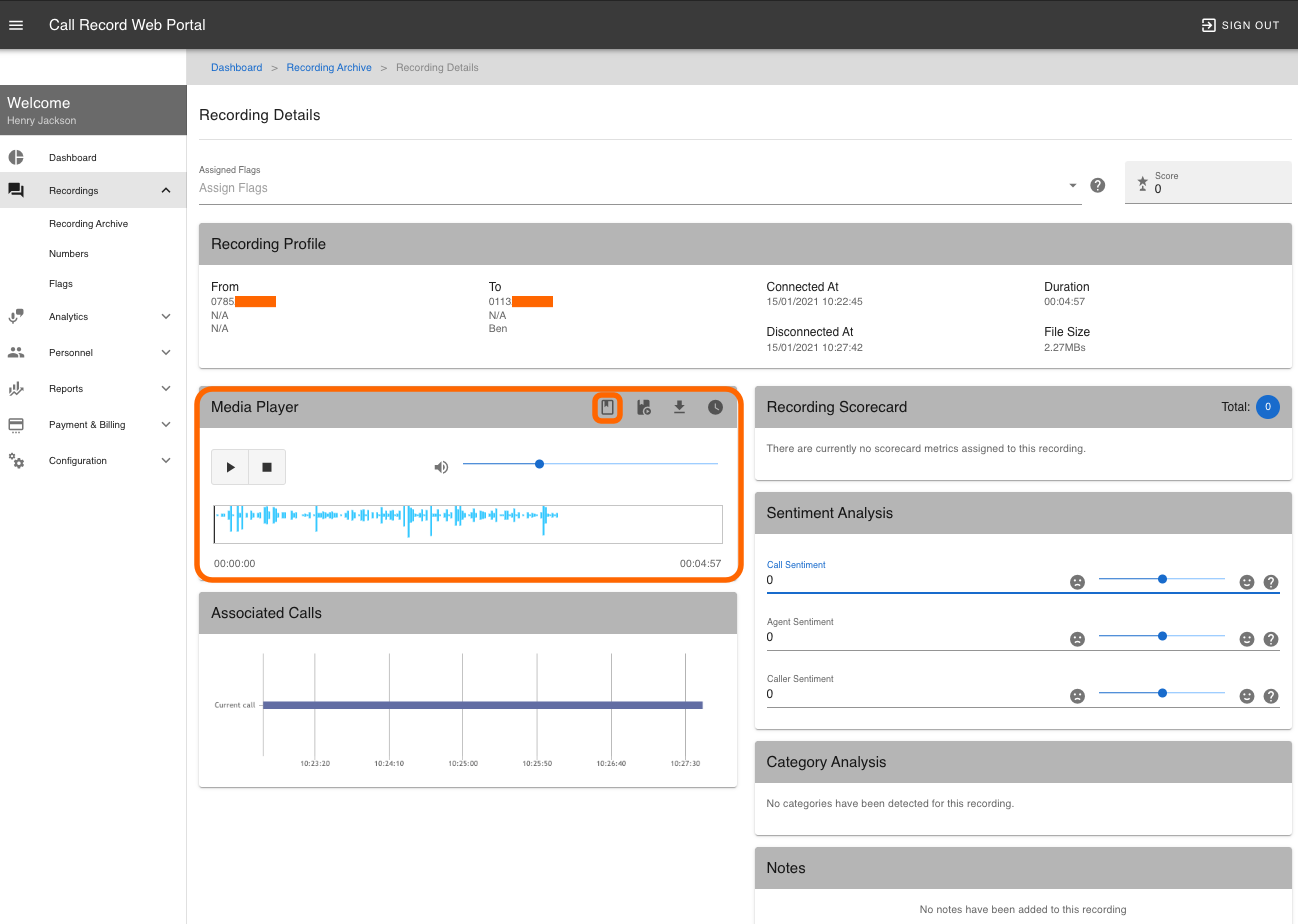 The Create Note box will appear, you can enter comments about the call. Click on Create Note.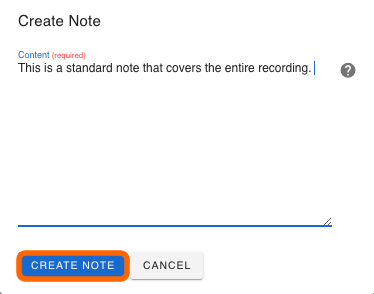 To create a Timestamp Note, using the Media Player click on the Play/Pause button to play the recording click on the Play/Pause where you want the note to be placed this will now pause the recording. Click on the Create Timpstamp Note icon.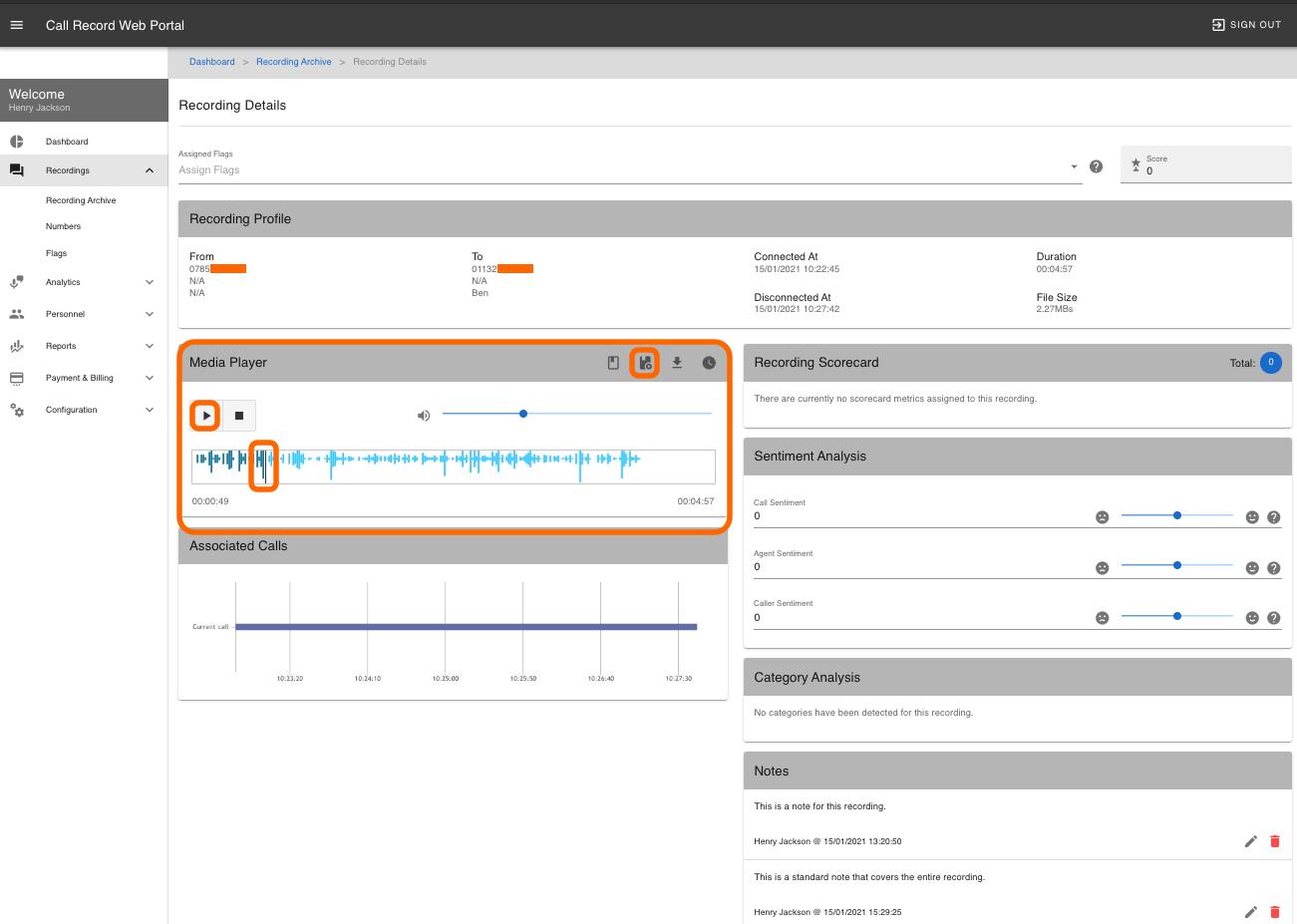 The Create Timestamp Note box will appear, this will include the timestamp of where the recording was paused. Enter your comments and click on Create Note.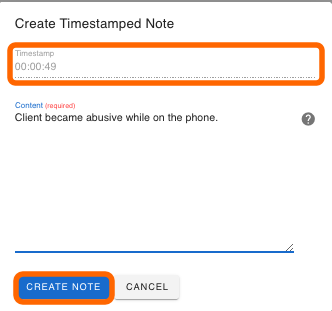 You can view and edit all notes for a recording on the Recording Details, this is located to the lower right. From here you can Edit, Delete the note. 

With a Timestamp Note you also have the option to Play the recording from the point where the Timestamp Note was created.