How Do I Change The Name Of A User/Subscriber?
| | |
| --- | --- |
| | INFO: Only BG Administrator will be able to change subscriber names. Please speak to your System Administrator to request a name change. |
As a BG Administrator login to the BG Admin Portal, once logged in follow the below instructions:
From the side menu click on Users, this will display a list of users (subscribers). For the user you want to change the name for click on the Actions menu.

From the Actions menu click on Edit personal details

In the pop up window type the new name in the Name field.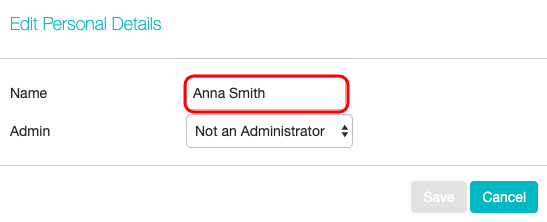 Click on Save to save your changes.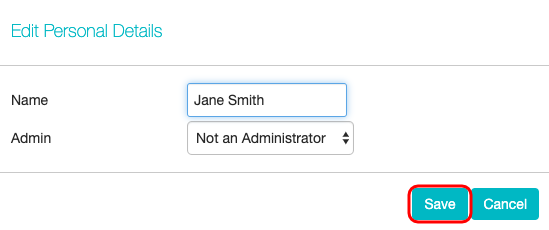 | | |
| --- | --- |
| | INFO: You may need to log out and log back into the Pod Connect applications to see your changes.  |