Apps
Use the Downloads link at the bottom of the CommPortal Home page to launch the Apps page.

Here you can download applications that allow you to access the features of CommPortal on your computer, mobile phone, and tablet.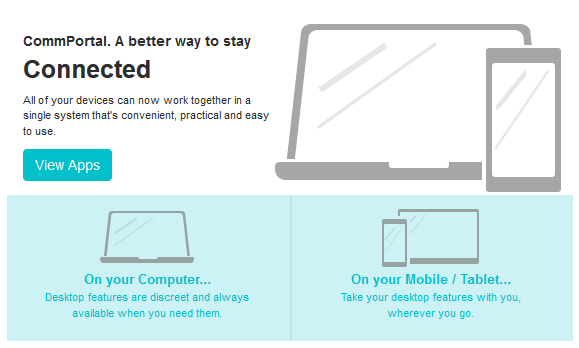 - Click
to see a list of the applications available and follow the on-screen instructions to install the app.