Messages & Calls
The Messages & Calls page shows all recent call activity.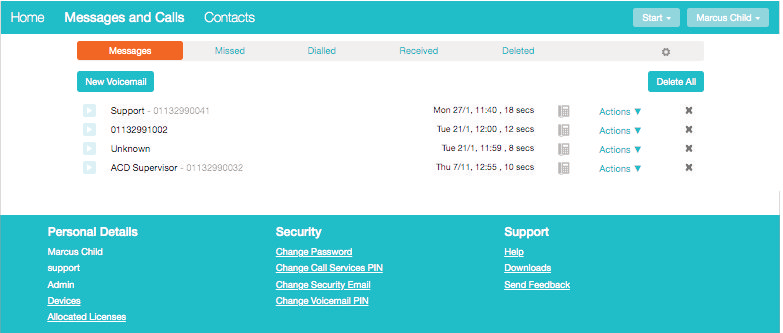 Use the sub-tabs to view calls based on whether they were Missed, Dialled, Received, Rejected, or Deleted.
Click the Play icon to listen to a voicemail.
- Click the trash icon to delete the voicemail.
- Click

and select: Reply, Mark as new/heard, Forward as Email, Forward as Voicemail, or Save File.
Click the New Voicemail box at the top left of the Messages and Calls screen to record and leave a voicemail as a memo (your computer needs a microphone to use this function).